The Centre is thoroughly focused on linking
education, science and research with practice
and will have a real impact on regional
employment and better quality of life.
More informations
DEPARTMENTS, LABORATORIES
AND OTHER SPECIALIZED WORKPLACES
The research activities of scientific staff of both laboratories are focused on application of different biotechnological methods to obtain new genotypes and fast production of valuable species of crop plants and forest trees with the aim to contribute to food safety policy in our country.
More information
The primary goal of the Laboratory of Molecular Biology is to understand biological processes in the bone tissues and its diseases, with the ultimate aim on estimation of genetic variability of specific human and animal traits.
The Laboratory of Embryotechnology explores new options in nucleologenesis and in vitro production and evaluation of embryos used in biomedical research.
More information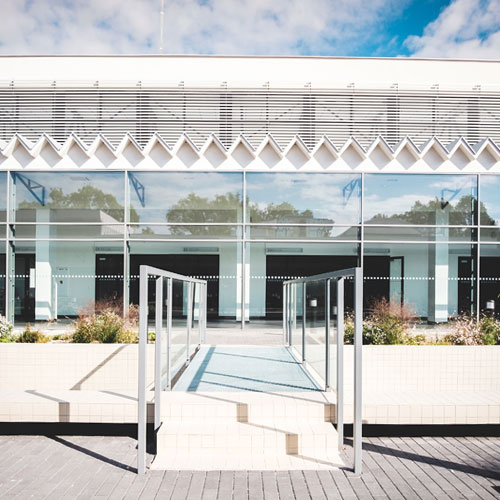 O projekte
Prepojenie s praxou
Výskumné centrum AgroBio Tech je jedným spomedzi výskumných univerzitných projektov realizovaných z finančných prostriedkov EÚ v rámci Operačného programu Výskum a vývoj.
Centrum je úzko zamerané na prepojenie vzdelávania, vedy a výskumu s praxou a bude mať reálny vplyv na regionálnu zamestnanosť či lepšiu kvalitu života ľudí.
Realizácia tohto výskumného projektu bola podporená sumou viac ako 26 miliónov eur. Finančné prostriedky určené na vybudovanie výskumného centra AgroBioTech pochádzajú z eurofondov (22.4 mil. eur), zo štátneho rozpočtu (2.6 mil. eur) a z pokladnice samotného realizátora projektu (1.3 mil. eur), resp. z finančných zdrojov univerzity.
Research Centre Agrobiotech: New perspectives for agrofood industry
Partners
Unikátnymi partnermi stojacimi za zrodom projektu výstavby a uvedenia do života Výskumného centra AgroBioTech sú tri dôležité inštitúcie.