The Centre is thoroughly focused on linking
education, science and research with practical
applications that have a real impact on regional
employment and contribute to a better quality of life.
DEPARTMENTS, LABORATORIES
AND OTHER SPECIALIZED WORKPLACES
The research activities of scientific staff of both laboratories are focused on application of different biotechnological methods to obtain new genotypes and fast production of valuable species of crop plants and forest trees with the aim to contribute to food safety policy in our country.
The primary goal of the Laboratory of Molecular Biology is to understand biological processes in the bone tissues and its diseases, with the ultimate aim on estimation of genetic variability of specific human and animal traits.
The Laboratory of Embryotechnology explores new options in nucleologenesis and in vitro production and evaluation of embryos used in biomedical research.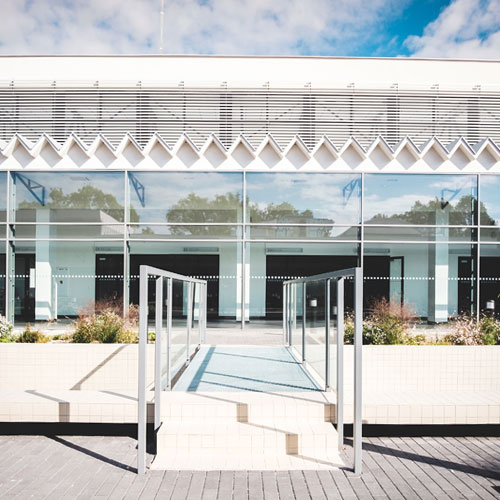 The AgroBioTech Research Center SUA in Nitra was established within the project "Creation of the research center AgroBioTech" ITMS 26220220180.
This university research center was realized with the support of EU funds from the Operational Program: Research and Development.
The construction of the research center was enabled by a partnership of Slovak University of Agriculture in Nitra, Constantine the Philosopher University in Nitra, and The Institute of Plant Genetics and Biotechnology, Slovak Academy of Sciences, and they are involved its continuing operation and management.
AgroBioTech: coorganisator of the conference ANIMAL BIOTECHNOLOGY
The 7th International Winter School "ANIMAL BIOTECHNOLOGY" will be held on February 6th, 2020 in ABT RC
Main topic: Animals as a biological model for biotechnological research
More information HERE
Research Centre Agrobiotech: New perspectives for agrofood industry